Create beautiful
website
in minutes
1
THEMEMOVE IMPORT
Thememove Data Import shortens the time of import to less than 05 minutes, delivering all kinds of essential things more quickly and simply.
FULL FEATURES
2
PAGE BUILDER
The key to the page builder experience is the visual composer which eases the setup by visual drag & drop tool and shortens the process to little time.
FULL FEATURES
MEGA MENU
Powered by thorough code lines that allow the menu to organize smoothly into subsidiary menus, the Mega Menu helps display your categories.
SHORT CODES
Though shortcodes can handle tasks usually reserved for complicated code lines, it's easier to use & adapt than any code line could hope to be.
FLYOUT BOX
All stages of content are associated with a flyout box, so from one you can pop in another anytime without travelling back to the menu bar.
COLOR OPTION
See things in the best possible color. An advanced color picker allows you to freely try the colors until matching the spirit of your business.
VARIOUS LAYOUTS
Now with more to choose. Offering 4 portfolio and 3 blog layouts, this versatile theme is designed to fit comfortably to your need.
FREE PSD
Your Dione comes with a collection of free PSD templates right out of the box. From them you can develop a brand new theme your own way.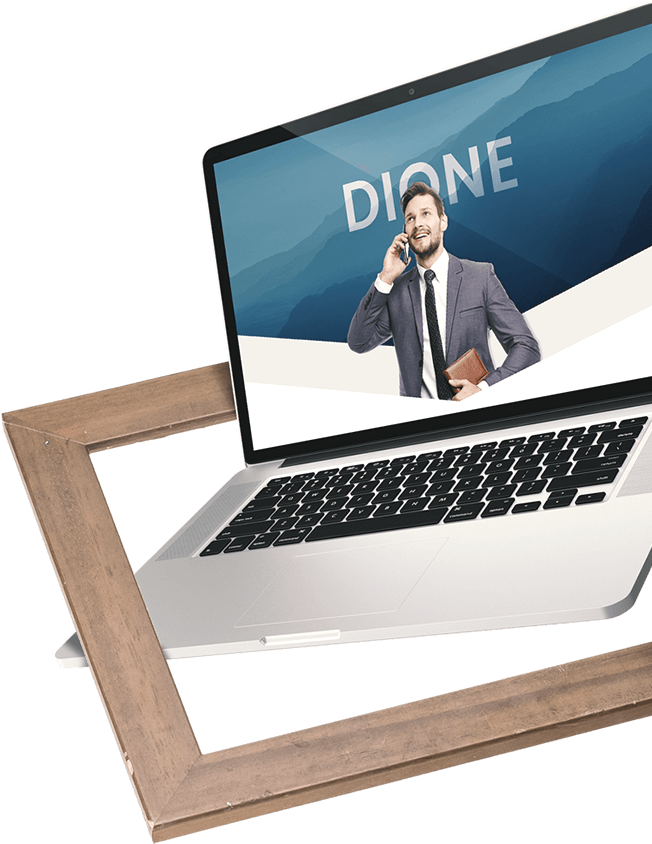 Recent projects
This is our work and our heart. They are symbols for our vision, mission as well as our spirit. Take a look at them and you will understand us well.